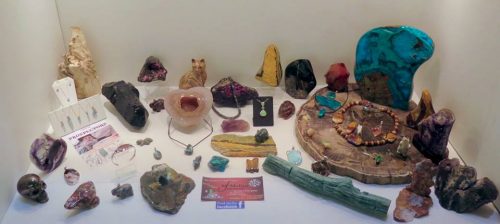 Is your precious wedding ring showing signs of wear and tear? Are you looking to get some extra jewelry off of your hands? Bring your jewelry to us! We offer repair and appraisal services designed to assist you with the jewelry you already own.
Jewelry Repair
At McMullen Jewelry, we provide a wide variety of repairs and services on-site to extend the life of your jewelry. We're proud to offer some of the best jewelry repair in Wichita, KS, including:
Jewelry resizing: We resize many types of jewelry, including wedding and engagement rings.
Chain repair: There's no reason to worry if your favorite necklace's chain breaks! We can restore broken links and provide clasp repairs.
Stone replacement: If your jewelry's stone is showing damage or tarnish, there's no need to worry. We carry one of the largest selections of gemstones and diamonds in the area.
Polishing and re-polishing: If your jewelry is lacking in shine or sparkle, we're prepared to polish and re-polish your stones and metal.
Rebuilding prongs: You don't want your jewelry's stone to fall out! Repairing prongs is one of the most important things to do to extend the life of your jewelry and to keep it looking new.
One thing that makes our shop unique is that we specialize in turquoise repair. Turquoise repair can be time-consuming and arduous, but that won't stop us from doing it. We put our customers and their needs first.
Jewelry Appraisal
Jewelry can be extremely valuable. If you want to know the true value of your jewelry and are looking for an appraisal, bring your jewelry to our shop. We can appraise pieces to help determine monetary value, including for tax purposes, insurance coverage or resale.
We're proud to be a leader in jewelry repair and appraisal near Wichita, KS. If you're in need of repairs or appraisals, drop by McMullen Jewelry today or call us at 316-684-1611.