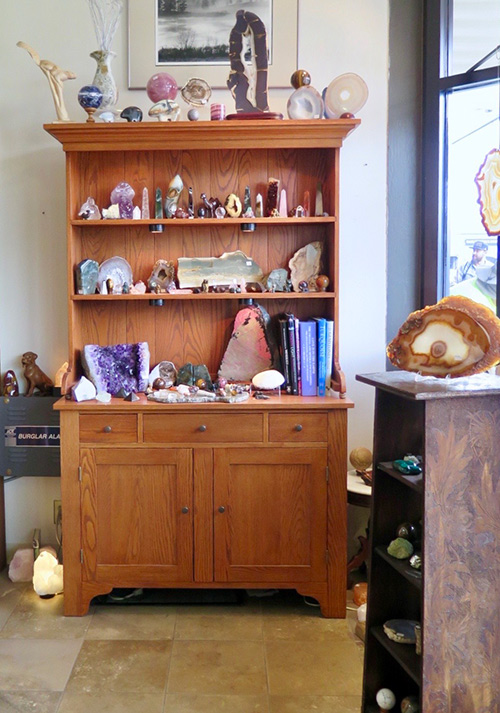 Gemstones are a beautiful way to add a touch of color to your jewelry. At McMullen Jewelry, we're proud to carry one of the largest selections of gemstones in Wichita, KS, and the surrounding area. Our stones will help make your jewelry whatever you want it to be, whether it's loud and dramatic or subtler and more nuanced.
Our selection of gemstones
Gemstones define jewelry, whether it's a necklace, a pair of earrings or a wedding ring. Our wide selection of loose stones enables you to craft and create jewelry that's uniquely you. When you visit us, you'll find the following:
Rubies: Coming in varieties from pink to dark red, it's also the traditional birthstone for those born in July.
Sapphires: While sapphires mostly come in blue, they can come in a variety of different colors except red. Sapphire stones come from the same element as rubies.
Emeralds: These green gems can complement many different items of jewelry. Most of the world's emeralds are produced in Colombia.
Amethysts: Many of these violet gems come from Brazil. It's beautiful to fit a variety of jewelry while still affordable, even in the highest of qualities.
Topaz: A combination of fluorine and aluminium, these stones can provide a unique touch to jewelry of all kinds, especially gold.
Diamonds: One of the most sought after gemstones, they're a timeless classic that can complement any piece.
Miscellaneous products
Sometimes, common gemstones aren't enough to make a piece stand out. If you're looking for a stone that's more exotic, vibrant and appealing, stop on in and see our selection of rarer stones, which includes:
Chrysocolla
Tourmaline
Petrified wood
Jasper
Tanzanite
We're proud to have a wide variety of natural stone carvings and petrified wood made from jade, jasper, tiger eye and more.
You may be looking for a unique piece of jewelry or for a gem to make your piece stand out. At McMullen Jewelry, we place your needs ahead of our sales. If you're looking for the best selection of natural stone jewelry in Wichita, KS, visit us today, or give us a call at 316-684-1611.